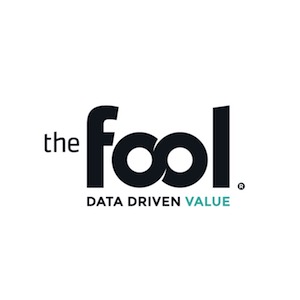 THE FOOL
PLATINUM PARTNER
http://thefool.it/
Stand: n. 12
The Fool è una società di consulenza digitale specializzata in Social e Web Analytics, Monitoraggio Online, Gestione del Rischio, Tutela della Reputazione Online e Tutela Legale degli Asset Digitali. Le aree di attività sono suddivise in cinque grandi servizi tailor-made basati sulla valorizzazione del Data Driven Value. Le attività riguardano.
Accademia: l'azienda mette a disposizione corsi executive e su misura su Security, Computer Forensics, Reputation Management, Growth Hacking, Strategia, Reputation Design ed Agile for Communication;
Analisi: estrazione d'insight di valore, grazie alla piattaforma Crimson Hexagon, per la creazione di strategie di Marketing e/o Comunicazione, per stabilire il posizionamento reputazionale di un Brand, un Prodotto o una Persona Fisica o per portare avanti analisi comparative;
Tutela: dal 2008 fornisce supporto e consulenza legale a studi o singole compagnie in cause riguardanti Reputazione Online, IP Protection e Diritto all'Oblio;
Strategia: Pianificazione di progetti di Reputation, Comunicazione e Gestione del Rischio grazie al supporto dei dati ricavati dalle analisi;
Crescita: implementazione del Search Engine Marketing, con un occhio particolare per SEO, SEA, Lead Generation, Nurturing, Social ADV e Social Performance Audit.
_____________________
The Fool is an Italian digital consulting firm specialised in Social and Web Analytics, Online Monitoring, Risk Management and Legal Protection (Reputation and Digital Intangible Assets) which aim is to help businesses to become more competitive through five tailor-made areas based on the Data Driven Value. The activities are:
Academy: dedicated and executive classes on Security, Computer Forensics, Reputation Management, Growth Hacking, Strategy, Reputation Design and Agile for Communication;
Analysis: insights detection through the use of Crimson Hexagon online platform, to gather new ideas for Marketing or/and Communication campaigns, on the positioning of a Brand, a Product or a Person or for Comparative Analysis;
Legal Protection: since 2008 the firm is one of the leading European Player in IP Protection, providing legal support for trials involving Reputation, IP Protection and Users' right to be forgotten;
Strategy: project management activities linked to Reputation, Marketing, Communication and Risk Management;
Growth: attention to the implementation of the Search Engine Marketing, related in particular to SEO, SEA, Lead Generation, Nurturing, Social ADV and Social Performance Audit.
Conferenze